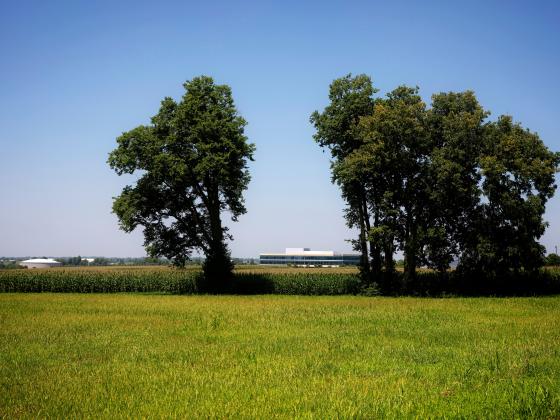 The University of Kentucky offers the Coldstream community a number of resources, including access to a highly educated workforce of faculty investigators, recent graduates and student interns. For more on University of Kentucky Resources for Coldstream companies, visit UK Resources or contact George Ward.
Postal Service & Overnight Shipping
US Mail, FedEx, and UPS drop boxes are located at the driveway entrance to 1500 Bull Lea Rd.
(near the corner of Citation Bvld. and Bull Lea Rd.)
US Mail pick up time 5:00p, Monday - Friday
FedEx pick up time 7:00p, Monday - Friday
UPS - pick up time 7:30p, Monday - Friday
On Coldstream: The Paddock Grille and Lounge at the Embassy Suites – 859-455-5000
Nearby: 9 total restaurants within 1 mile including Cracker Barrel, McDonalds and Jimmy Johns
Conference and Catering Facilities
Free recycling for Coldstream companies, call LexCall, 859-425-2255. Collection day is Thursday. Participation is encouraged.
Ink cartridges are recycled by the UK Children's Hospital Foundation. Drop off original empty cartridges (please no recycled) to our offices in the Coldstream Center. Only ink jet or laser cartridges please.
KY Procurement Technical Assistance Center
Assisting companies in the process of providing products or services to federal, state, and local government organizations.
Assistance is available to help with certifications and small business programs such as SDB, WOSB, SDVOSB, HUBZone, and 8(a).
Office Max- 859-293-5105
Offers UK pricing to Coldstream companies
VWR International - 859-257-3776
Discounted lab equipment, chemicals and supplies