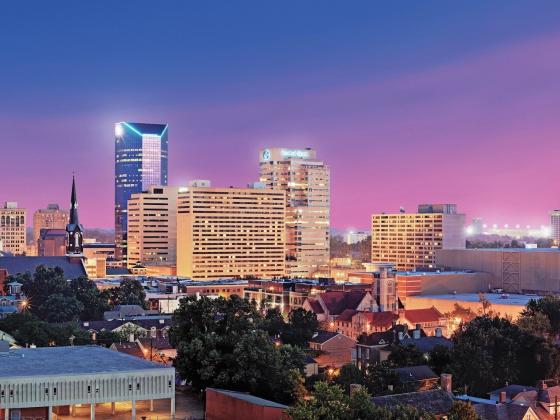 Lexington, the Heart of the Bluegrass
Coldstream Research Campus is located in Lexington, Kentucky in the heart of the world-famous Bluegrass. While Lexington may be best known for Thoroughbreds and basketball, it is also becoming one of the best places to live and do business. Forbes, CNNMoney, the Wall Street Journal, and Parenting Magazine among others name Lexington one of the best places in the U.S. to find a job, buy a home, raise a family and retire. The Welcome to Lexington, KY video is a great introduction to our wonderful university city.
Lexington is a great place for businesses of all sizes from startups to established firms. The city of just over 300,000 boasts a vibrant, diverse economy including healthcare, advanced manufacturing, high-tech, education, and equine-related industries. Downtown Lexington Development Snapshot.
Lexington also has a thriving entrepreneurial community, low cost of living, a top-notch research university, and one of the most educated workforces in America. For more about Lexington's workforce, location, and high quality of life, visit www.locateinlexington.com and see our latest Bluegrass rankings.
Small businesses that relocate will want to take advantage of the Commonwealth of Kentucky's SBIR-STTR matching funds programs.
If all of this wasn't enough, Lexington offers all of the charms of a southern town and the excitement of the city with horse racing, arts, history, culture, sports, restaurants, outdoor recreation, and beautiful rural countryside.
For more on relocating your business to Lexington, Ky.:
Kentucky Cabinet for Economic Development
Kentucky Office for Entrepreneurship
Lexington-Fayette Urban County Government
University of Kentucky Innovate