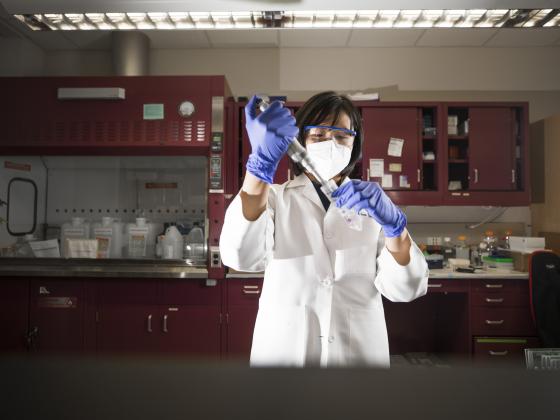 Connect with the University of Kentucky
Connect with the University of Kentucky
Coldstream Research Campus is your connection to the researchers, students, and resources at the University of Kentucky. UK is one of the few universities in the country with agriculture, engineering, pharmacy, a top research hospital, and a national cancer center on one campus. Coldstream works closely with UK's Office of Business Engagement, the primary point of entry for the business community.
The University of Kentucky has a strong patent portfolio in a variety of areas including drug development and design, plant biotech, advanced materials, and equine health. Let the Coldstream Research Campus connect you and your company with the University of Kentucky through strategic partnerships, project collaborations, student opportunities, and sponsored research.
Research and innovation are at the core of developing new products, forming companies, and creating jobs, and UK encourages its faculty, staff, and students to commercialize their technology. UK also provides access to a highly educated, talented, and local workforce in biotechnology, pharmaceutical sciences, chemistry, engineering, and medicine.
Coldstream can help connect companies to UK researchers and technology and provides services to assist companies secure state and private funding, debt financing, and workshops and seminars for small businesses. Companies located at the Coldstream Research Campus can also enjoy UK-affiliated services such as access to a world-class library and its resources, recreation center, occupational medicine and health consultations, and federal credit union membership.